Alright, as promised, a picture post.
Most of the work done in these was completed in the past 2 days.
First off, I finally finished-up the patching around the vent in the L Room floor under the middle window (middle meaning the one over the front porch). I had started working on this maybe 2 months ago(?) but stopped when I noticed that the floor gaps in this spot were HUGE, and that I'd need to modify some of my boards to make the patching 'work'. I ended up needing to enlarge one of the boards by 1/4" to make the gaps passable (while keeping the repair looking as original as possible).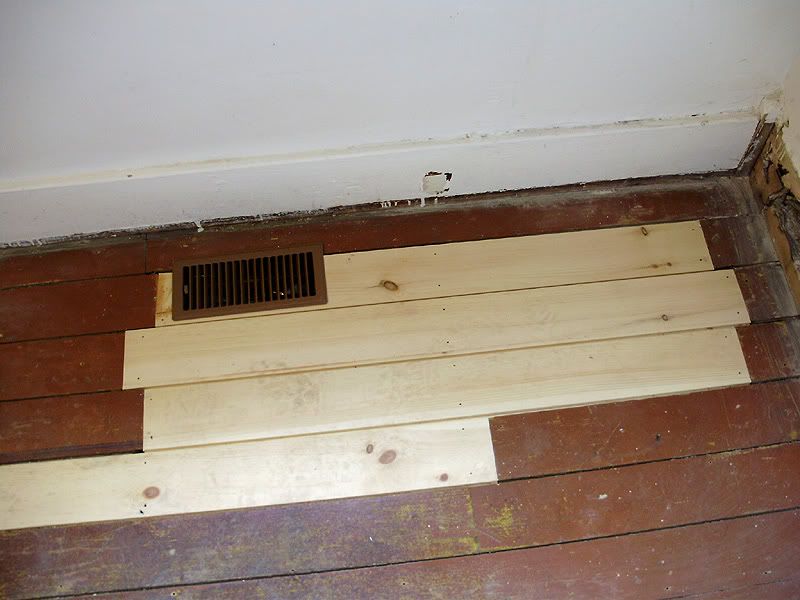 In that same corner, I also moved-down the wall outlet (Before: http://i1018.photobucket.com/albums/af308/clockmaker15/HOUSE/P4306824.jpg). This is more-or-less the last one like this I'll need to do, except maybe in the Guest Bedroom on one wall.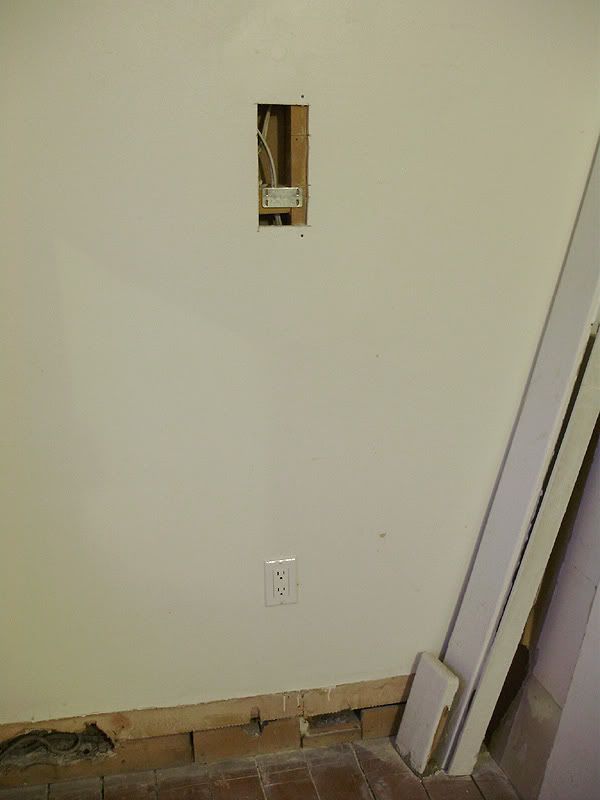 I didn't patch the hole yet since I need to weed-through some of my old drywall pieces for an old thin one (the old drywall is 3/8" rather than 1/2").
In prep for some of the hallway trim work, I scraped off as much of the loose paint as possible. It looks like when they got tired of the orange shellacked woodwork, they painted it with a high gloss oil paint in a buttery yellow. There were 2 shades of a similar yellow, then several coats of (chipped) white.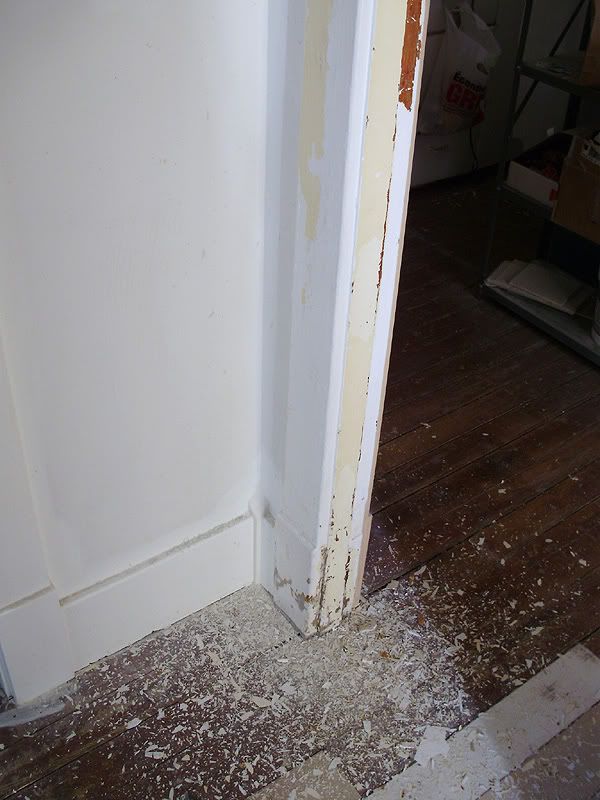 I didn't take it all off, and there's a few spots I'll need to "blend-in" etc, but it should look a lot better than before.
TRIM!
I've been really looking forward to putting-up this portion of trim. I think it looks great. I want to start painting, but I need to slap on one or two thin coats of white shellac to see if it will help with the pine knots.
Side note: I took these photos at the 90% done mark (all the tops aren't nail-filled or caulked yet), but I liked the way these night time shots turned out better than the ones I took this morning.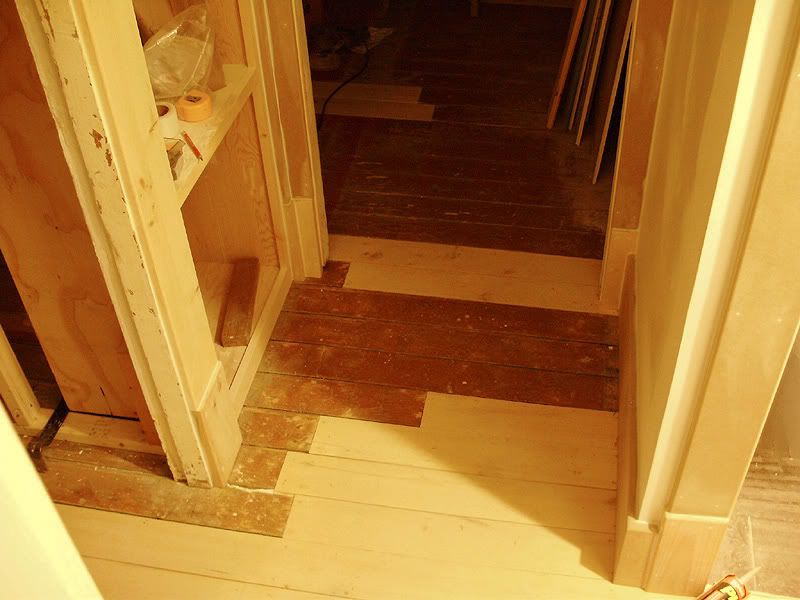 The casings on the right are the doorway with the main staircase. That one's been done for months but I wanted to paint everything at the same time.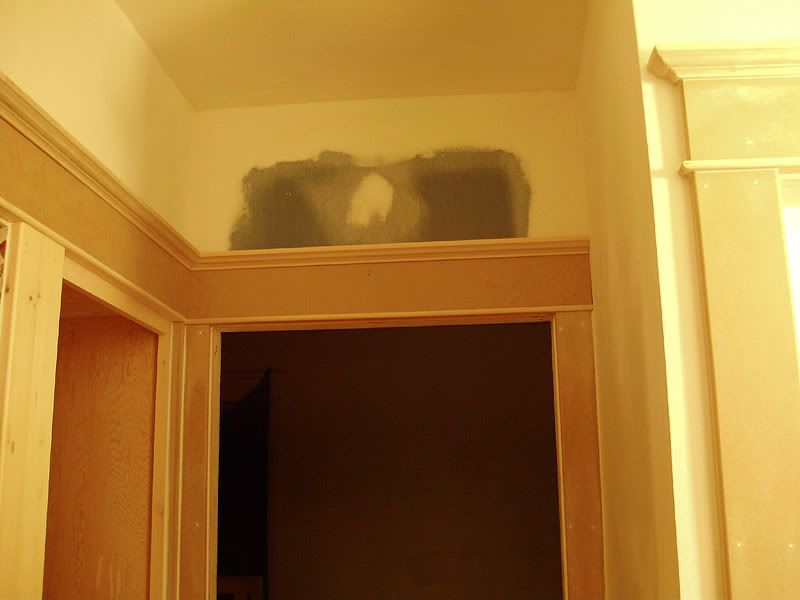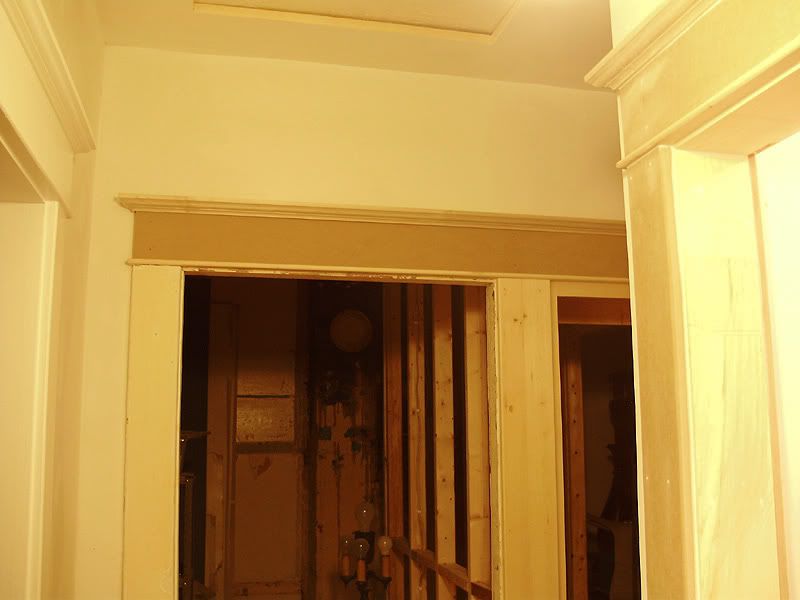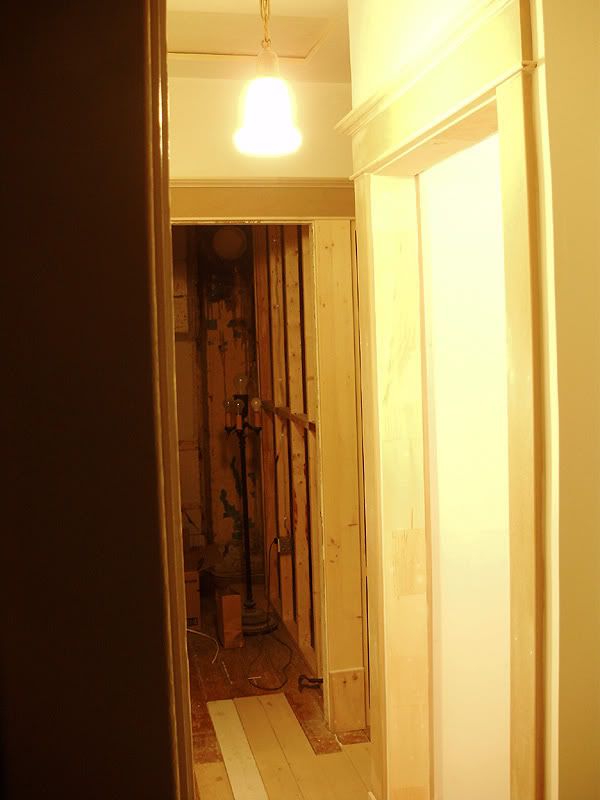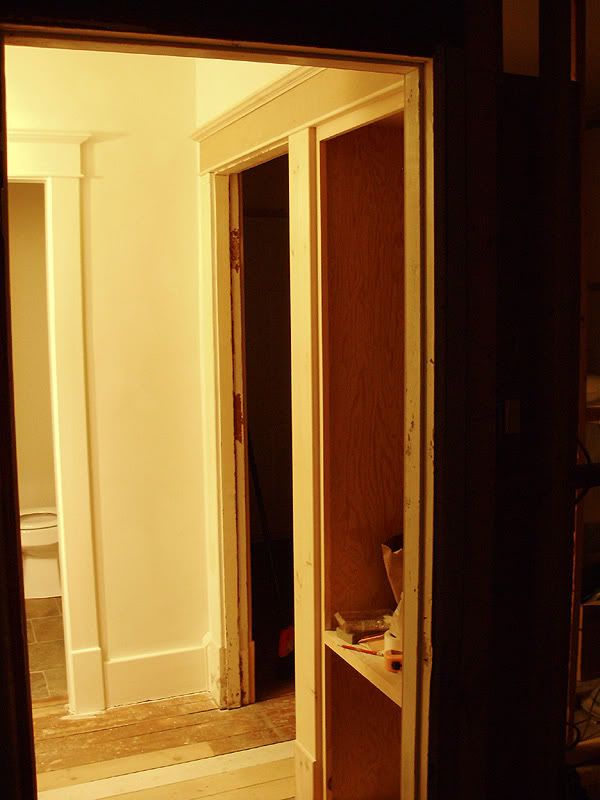 I've been wanting to install this one particular piece of baseboard for quite a while, too.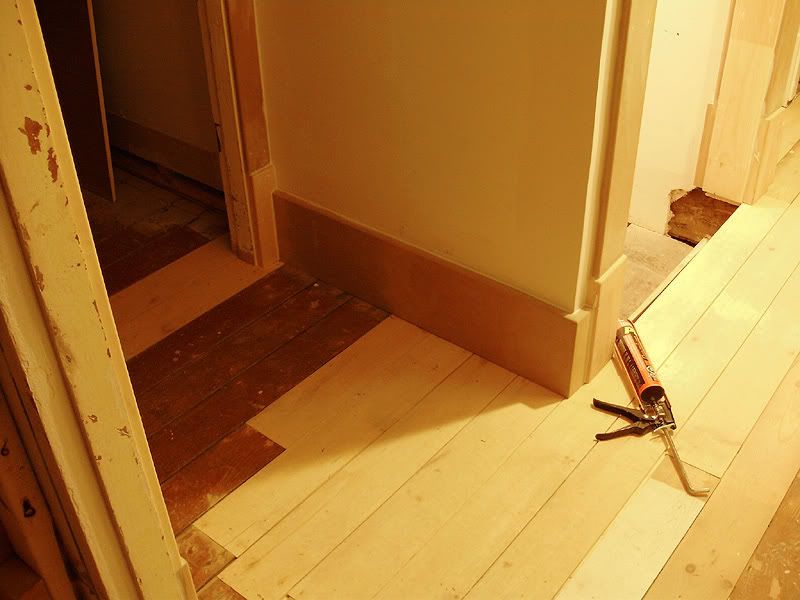 Also note in the photos that I crack-filled ALL the nail holes in the hallway floor, ready for paint.
Here's one shot from this morning showing all the caulking and nail holes filled.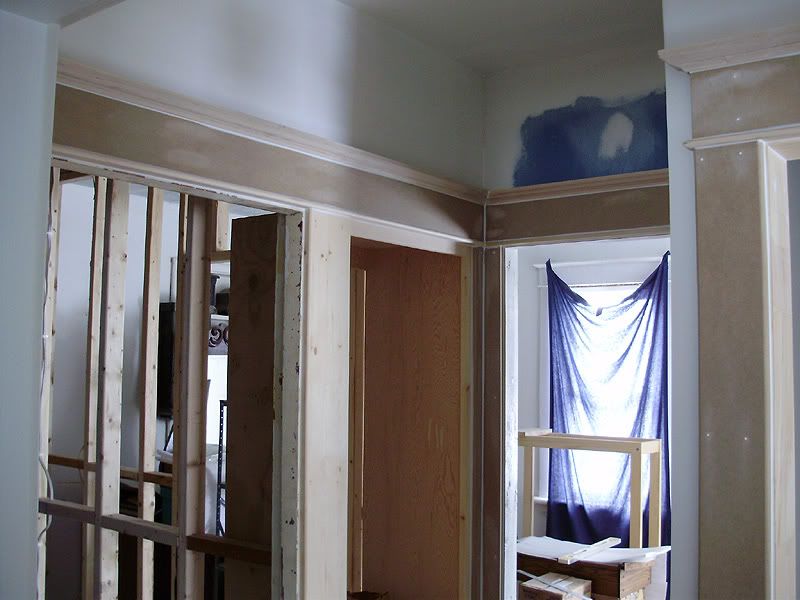 :D