Alright, I finally found a nice set of antique shades that were both nice and affordable, and I installed them the other day. What a difference!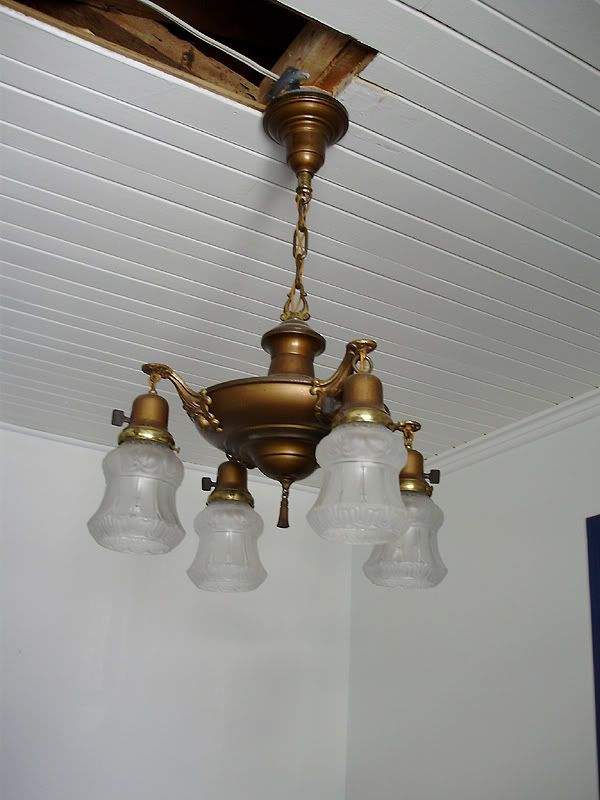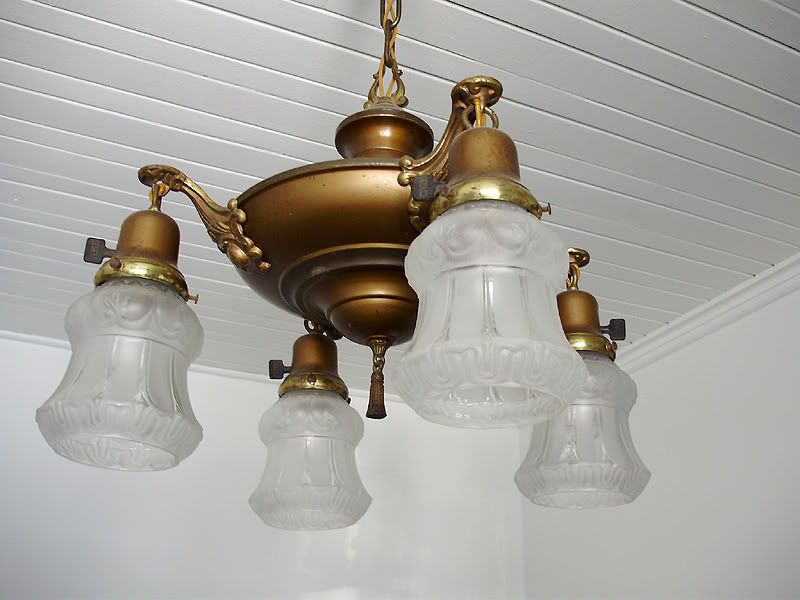 They have a nice little leaf & swag pattern at the top, and a sort-of petal detail along the bottom. Again, finding a set of 4 matched shades is hard (I still need another set of 4 for the round chain fixture from a while back).
I also took some photos of pieces of wallpaper trim from the living room. These are super close-ups, so just keep in mind that the border is only about 2" high or so. I'm guessing that this paper dates to around the 1930s.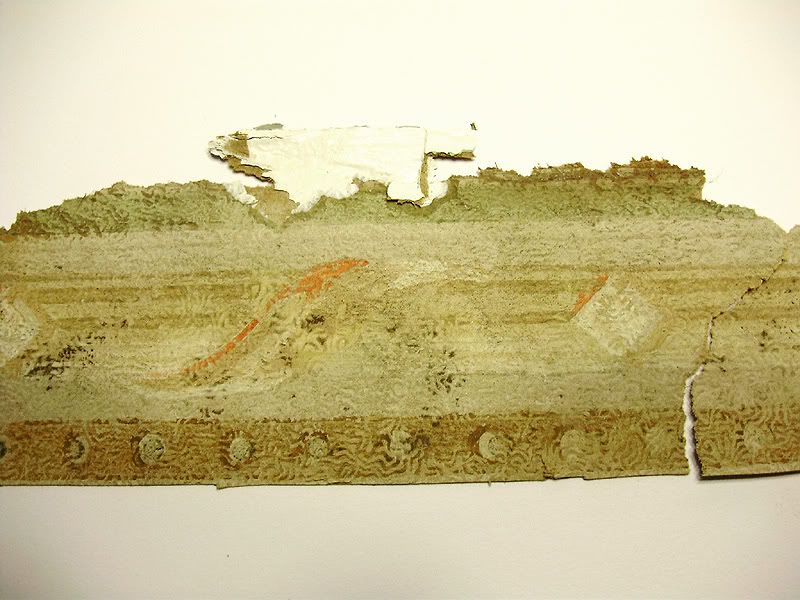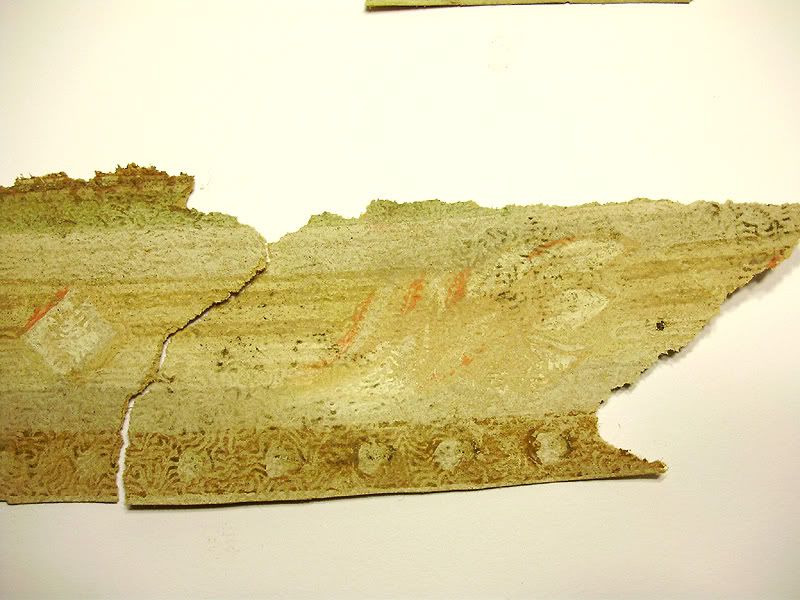 Yesterday I also cut and grooved the back for the built-in. I also installed it, and built the half wall in the closet. I won't show that yet, but soon. I'm pretty much out of studs, but I will try to finish the last little dividing wall for the closet(s) today, and maybe start drywall.