Holy cow. Lookit what I just found on Etsy for $10!!!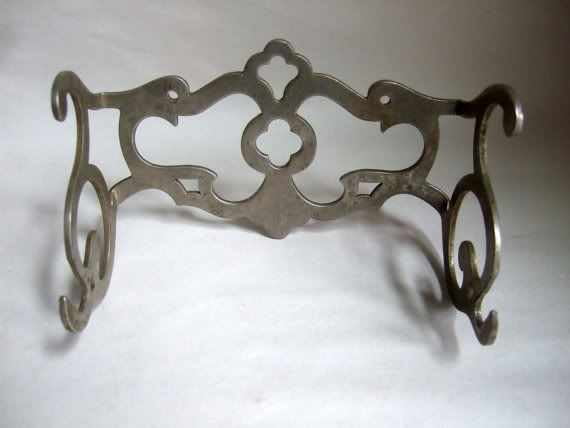 It's missing the rod for the paper, but I can EASILY make a new one. Especially since this one just drops into place in the holder.
I have been looking on/off for a vintage toilet paper holder for a few months, and they are all WAY too expensive. This similar one (below) sold on eBay a few months ago for $202.00 USD! It's in better shape and not missing any parts, but sweet lord! 200 dollars for a toilet paper holder? Really? I actually like the shape of mine better.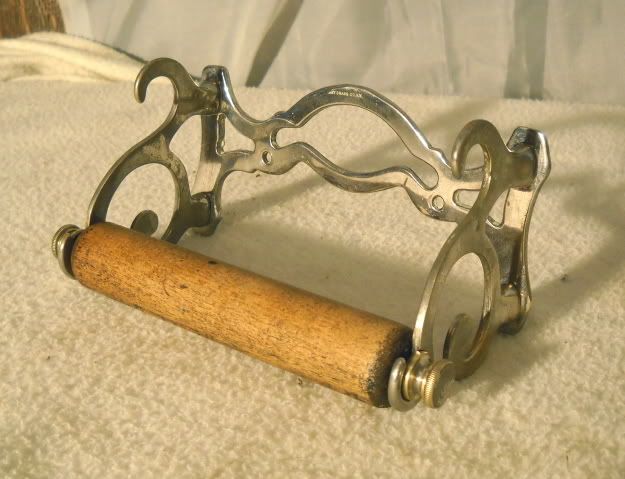 SO HAPPY!